Final Sprint Before the Registration of Palonosetron Inj
2020-06-03 15:29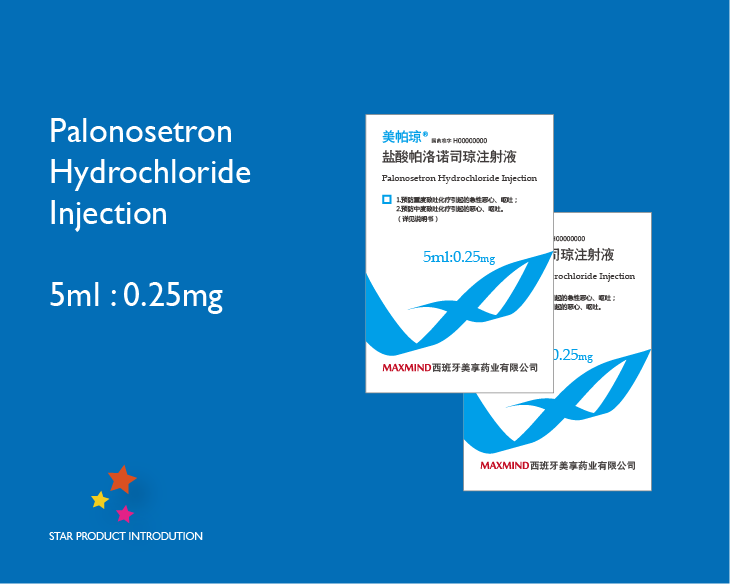 This week, next week at the latest, we will make the submission of the import registration application of Palonosetron Hydrochloride Inj.
As a highly selective 5-HT3 antagonist, Palonosetron has a long half-life and obvious effect of anti-vomiting. It is used to prevent acute nausea and vomiting induced by high and moderate emetogenic chemotherapy. Palonosetron Hydrochloride Inj, originally developed by Helsinn Birex Pharmaceuticals Ltd. and marketed as Aloxi®, was approved by US FDA in July 2003.
The product we intend to apply has been approved for marketing in Europe, which clinical benefits are clear, and are safe and effective. We apply for the import registration application as per class 5.2 of the registration classification,which is consistent with the quality and efficacy of the RLD. The specification of the product is not lower than pharmacopoeias of the five countries or regions (CP, USP, EP, BP and JP).