Happy Mid-Autumn festival and National Day!
2020-09-29 12:28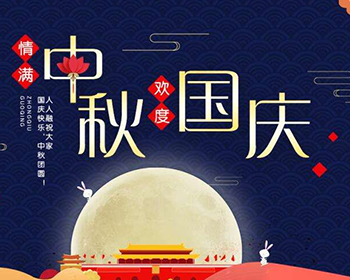 National Day in 2020 coincides with the Mid-Autumn festival, let us in this special year, cherish reunion, wish the motherland well and the world is safe!
Maxmind Pharma's development cannot be achieved without the hard work and dedication of all the staff as well as support from clients. We would like to express our heartfelt thanks to your family members for your enthusiastic and hard work to march forward to career advancement. We wish you a happy Mid-Autumn festival, and National Day, and a durable time with happiness and peace!